The Leica
M

System
Form and function together create the perfect tool - The Leica M camera. Hold an M camera to discover why there is nothing like a Leica…
The new Leica M10
The Leica M10 sets a new standard for 35mm rangefinder photography. Take a look:
- Full-frame digital rangefinder, concentrated on photography
- New ISO dial makes this the first digital M with direct access to the essential settings, even when the camera is OFF
- Simple and intuitive control via the new ISO dial and only three buttons
- Improved rangefinder/viewfinder provides better control of focus and composition with larger field of view
- First Leica M with integrated Wi-Fi and smart connectivity
- All new 24 megapixel full-frame CMOS sensor
- ISO 100 - 50,000 for better photos in both bright and very low light
- Faster performance with a new Maestro II processor and 2 GB buffer capacity, enabling high speed frame rate of up to 5 fps with longer continuous shooting
- Leica Visoflex compatibility for high resolution electronic viewfinder needs with GPS functionality
- Body constructed from brass and magnesium-alloy with Corning Gorilla Glass LCD cover
- Weather resistant to withstand light rain and dust
- Available in Black Chrome or Silver Chrome finish
$6,595
The New Leica M (Typ 262)
The newest member of the Leica M family - the Leica M (Typ 262). A simplified version of the M (Typ 240) cameras, this lighter camera is pure rangefinder. There is no video or LiveView features, and a White Balance quick menu button is added instead.
Compact digital M camera concentrating solely on the traditional rangefinder
Top plate made from durable aluminum, making it lighter by 100 grams
Streamlined and simplified menu system, consisting of only 2 pages
Dedicated button on the back of the camera for White Balance (WB)
Quieter shutter mechanism for more discreet shooting
24 megapixel CMOS sensor (still-pictures only) ensures exceptional image quality
Leica Maestro processor for fast recording of captured images
ISO values up to 6,400 ensure great quality images in low light
All the essential controls and functions logically and ergonomically placed
LCD made of scratch-resistant Corning Gorilla Glass
$5,395
The new Leica M Monochrom (Typ 246) - excellence redefined
The Leica M Monochrom (Typ 246) offers unparalleled image performance, outstanding low light capabilities and rich detail. In essence, a Leica M (Typ 240) camera model that shoots only black & white images and video, taking B&W photography to the next level.
Low noise up to ISO 25,000
Live-View and focus peaking
Large 2-gigabyte buffer memory and Leica Maestro processor
High quality full-HD video function
Sapphire crystal glass LCD cover plate and 3" monitor
Compatible with all accessories for the Leica M (Typ 240)
Access to R lenses with Leica M- Adapter- R for pictures and video
Adobe Lightroom available as a download
Made in Germany in black chrome finish
$7,450
Used Leica M Cameras
All of our used Leica M cameras are in good working order and come with a 14-day return privilege and a 6-month warranty (unless otherwise stated). The grades are strictly cosmetic. Each camera is ready to shoot and has been Cleaned, Lubricated and Aligned as necessary.
All of our used Leica M digital cameras have been thoroughly inspected and tested and are guaranteed in good working order and ready to shoot.
Digital Leica M cameras
Leica M (Typ 262), Nr. 499xxxx, complete in box, near Mint $4,450
Leica M-P (Typ 240) Safari set, Nr. 900xxxx, complete with warranty! Ex++ $8,500
Leica M (Typ 240) Black Paint with black dot, Nr. 478xxxx, complete in box with one-year warranty, Ex++ $4,250
Analogue (film) Leica M cameras
Leica MP .72 Black, Nr. 293xxxx, complete in box, Ex+ $2,950
Leica M7 .58 Black, Nr. 278xxxx, complete in box, Ex $1,950
Leica M4-P, Nr. 162xxxx, Ex+ $895
Leica M4 KE-7A, Nr. 129xxxx, Ex $5,000
Leica M4 Silver Chrome, Nr. 118xxxx, Ex+ $1,150
Leica M4 Silver Chrome, Nr. 122xxxx, VG $950
Leica M2-S Motorized Nr. 931xxx with Leitz New York motor (recovered in modern vulcanite), body cover and base plate. Working and warranteed. Ex++ $3,150
Leica M2 Self-Timer, Nr. 109xxxx, box, Ex $1,150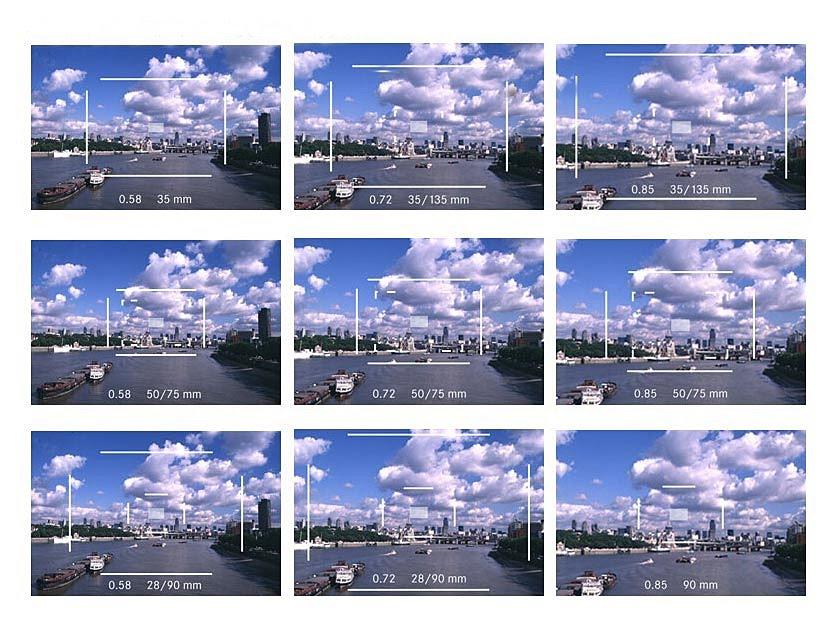 New Leica M Cameras
Here is a list of Leica M Cameras currently in production. New Leica M cameras come with a two-year warranty and Adobe Lightroom software download.
Please call us to check availability, as our stock changes frequently. (800) BUY-LEICA or (800) 289-5342.
Digital Leica M Cameras
Leica M10 Black Chrome $6,595
Leica M10 Silver Chrome $6,595
Leica M-D (Typ 262) Black Paint $5,995
Leica M (Typ 262)  $5,395
Leica M Monochrom (Typ 246)  $7,450
Leica M-P (Typ 240) Black Paint $6,995
Leica M-P (Typ 240) Silver Chrome $6,995
Leica M (Typ 240) Black Paint $6,595
Leica M (Typ 240) Silver Chrome $6,595
Leica M-E (Typ 220)  $4,850
Film Leica M Cameras
Leica M-A (Typ 127) Black Chrome $4,195
Leica M-A (Typ 127) Silver Chrome $4,195
Leica MP Black Paint $4,395
Leica MP Silver Chrome $4,395
Leica M7 Black Chrome $4,395
Leica M7 Silver Chrome $4,395
Leica M7 Starter Set with 50 Summicron-M f2 $5,795
Grading
| | |
| --- | --- |
| Mint | Like new, no signs of use or wear |
| Near Mint | Only one or two insignificant signs of use |
| Ex++ | Excellent, only very slight marks from use |
| Ex+ | Better than average, used but not abused |
| Ex | Average condition, signs of normal use |
| Very Good | Well-used but working fine |