The Leica
M

System
Form and function together create the perfect tool - The Leica M camera. Hold an M camera to discover why there is nothing like a Leica…
The Leica M11
The experience of traditional rangefinder photography redefined.
Featuring Leica's triple resolution sensor, expanded ISO range, dual memory options, extended battery life and a streamlined and intuitive menu system, the Leica M11 represents the new benchmark in digital photography:
Groundbreaking full frame BSI CMOS color sensor with triple resolution technology for incredible file output versatility and unmatched image quality with M-lenses
Highest dynamic range M camera to date with a native ISO of 64 and up to 15 stops of dynamic range
Maestro III processor for high speed image processing & data storage
64 GB of internal memory enabling parallel image storage and on-camera backup
USB-C port for on the go charging and data transfer
64% more battery capacity and more power efficient system for extended shooting sessions
Electronic shutter up to 1/16,000 sec and long exposures up to 1 hour, allowing for even more creative possibilities in extreme lighting conditions
The black-finish variant of the Leica M11 features a top plate made of high-quality aluminum with a scratch-resistant coating, making it 20% lighter than its silver chrome counter part
Multi field metering is now possible when shooting in rangefinder mode, enabling users to shoot in dynamic lighting conditions while also conserving battery
Live View digital stabilization allowing for smooth and accurate manual focusing while using Live View
Two Digital Zoom options (1.3x and 1.8x) for fast cropping of DNG and JPG files
UHS-II SD card compatibility and 3GB buffer enabling quick image storage
Three customizable function buttons allowing quick access to almost any menu setting in the camera
New 2.3 megapixel touch screen display with up to 800 nits of brightness, for comfortable image viewing during daytime shoots
The Leica M11 is a "Made for iPhone and iPad" certified product allowing for reliable data transfer to Leica FOTOS via the included USB-C to Lightning cable
Outstanding build quality, designed and made in Germany
$8,995
Used Leica M Cameras
All of our used Leica M cameras are in good working order and come with a 14-day return privilege and a 6-month warranty (unless otherwise stated). The grades are strictly cosmetic. Each camera is ready to shoot and has been Cleaned, Lubricated and Aligned as necessary.
All of our used Leica M digital cameras have been thoroughly inspected and tested and are guaranteed in good working order and ready to shoot.
Digital Leica M cameras
Leica M10-R Black Chrome, Nr. 562xxxx, complete in box with Visoflex (Typ 020) and leather half case and one year warranty,  Ex++ $7,450
Leica M10-R Black Chrome, Nr. 551xxxx, complete in box with extra battery and one-year warranty, Ex+ $7,150
Leica M10-R Silver Chrome, Nr. 551xxxx, complete in box with one-year warranty, Ex++ $7,250
Leica M-P (Typ 240) Black Paint, Nr. 489xxxx, complete in box with one-year warranty, Multifunction Handgrip M (14495), Finger Loop size L (14648), Power Adapter (14497) and SCA-Adapter Set (14498), all in original boxes, Ex++ overall $4,150
Analogue (film) Leica M cameras
Leica M-A (Typ 127) Silver Chrome, Nr. 515xxxx, complete in box, Ex++ $5,250
Leica M6 TTL .85 Black, Nr. 247xxxx, complete in box with every ready case (14505 in box), Ex+ $4,450
Leica M4 Silver Chrome, Nr. 122xxxx, some missing vulcanite, Ex+ $1,950
Leica M2-R, Nr. 1248xxx, Ex $2,650
Leica M2 Self-Timer, Made in Canada, Nr. 113xxxx, Ex++ $2,500
Leica M2, Nr. 995xxx, Ex++, $2,250
Leica M3 Single Stroke, Nr. 102xxxx, Ex $1,850
Leica M3 Single Stroke, Nr. 100xxxx, Ex $1,850
Leica M3 Double Stroke, Nr. 733xxx, Ex+ $1,850
We have lots more items in service or restoration, so please check back to find what you're looking for...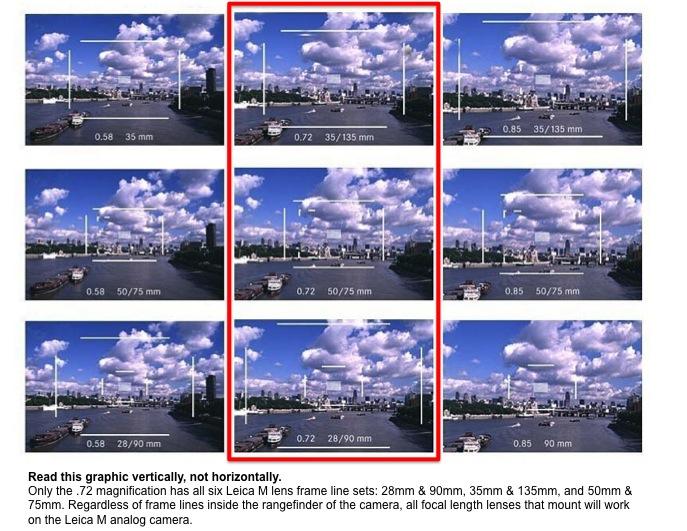 New Leica M Cameras
Here is a list of Leica M Cameras currently in production by Leica. New Leica M cameras come with a two-year warranty and Adobe Lightroom software trial download.
Please call us to check availability, as our stock changes frequently. (800) BUY-LEICA or (800) 289-5342.
Digital Leica M Cameras 
Leica M11 in black paint or silver chrome   $8,995
Leica M10-R in silver chrome or black chrome finish   $8,995
Leica M10 Monochrom   $8,995
Film Leica M Cameras
Leica M-A (Typ 127) Black Chrome $5,595
Leica M-A (Typ 127) Silver Chrome $5,595
Leica MP Black Paint $5,695
Leica MP Silver Chrome $5,695
Grading
| | |
| --- | --- |
| Mint | Like new, no signs of use or wear |
| Near Mint | Only one or two insignificant signs of use |
| Ex++ | Excellent, only very slight marks from use |
| Ex+ | Better than average, used but not abused |
| Ex | Average condition, signs of normal use |
| Very Good | Well-used but working fine |