The Leica
M

System
Form and function together create the perfect tool - The Leica M camera. Hold an M camera to discover why there is nothing like a Leica…
The new Leica M10-D
Leica Camera is pleased to announce the latest addition to the Leica M family, the Leica M10-D. The new Leica M10-D continues the philosophy that began with the Leica M-D (Typ 262) of using a digital camera with no rear display. The concept is based around the idea of using a camera completely free from distractions, allowing the user to fully focus on their subjects and the core photographic settings at hand.
The new Leica FOTOS app augments the M10-D much further than any previous Leica camera with no LCD. Now the user can access, download, and share their photos on the go as well as use remote shooting to take pictures via Live View with their smartphone as the viewfinder. Now the first time you see your photos is on the high-quality display that is in your pocket, and they are ready to share.
The new M10-D camera is nearly identical to the Leica M10-P:
No LCD for an analog experience
Integrated fold-out thumb rest
Hard switch for quick access to Wi-Fi
Built-in Exposure Compensation dial on rear
Body covering made from genuine leather
Compatible with Visoflex EVF for Live View capture
Works perfectly with Leica FOTOS app
Same design/specs as M10-P
Quiet shutter
Available in Black Chrome finish
$7,995
Used Leica M Cameras
All of our used Leica M cameras are in good working order and come with a 14-day return privilege and a 6-month warranty (unless otherwise stated). The grades are strictly cosmetic. Each camera is ready to shoot and has been Cleaned, Lubricated and Aligned as necessary.
All of our used Leica M digital cameras have been thoroughly inspected and tested and are guaranteed in good working order and ready to shoot.
Digital Leica M cameras
Leica M10 Black Chrome, Nr. 519xxxx, complete in box with one-year warranty, near Mint $6,150
Leica M8,2 Silver Chrome, Nr. 355xxxx with Leica battery, charger, mains cable, strap and one-year warranty, Ex+ $2,000
Analogue (film) Leica M cameras
Leica M-A (Typ 127) Silver Chrome, Nr. 491xxxx, Mint $3,350
Leica MP .72 Black Enamel, Nr. 288xxxx, complete in box, Ex++ $4,150
Leica M6 .72 Black, Nr. 179xxxx, complete in box, Ex++ $2,150
Leica M6 .72 Silver Chrome, Nr. 190xxxx, Ex+ $2,000
Leica M4-2, Nr. 153xxxx, Ex+ $950
Leica M4 Black Chrome, Wetzlar, Nr. 138xxxx, complete in box, Mint except for one tiny piece of missing vulcanite $3,000
Leica M4 Nr. 125xxxx, Ex+ $1,150
Leica M2 Self-Timer, Nr. 101xxxx, VG $995
Leica M3 Single Stroke, Nr. 928xxx, Ex++ $1,350
Leica M3 Single Stroke, Nr. 998xxx, box, Ex+ $1,250
Leica M3 Double Stroke (no preview lever) Nr. 739xxx, Ex+ $1,150
Leica M3 Double Stroke, Nr. 833xxx, Ex $1,150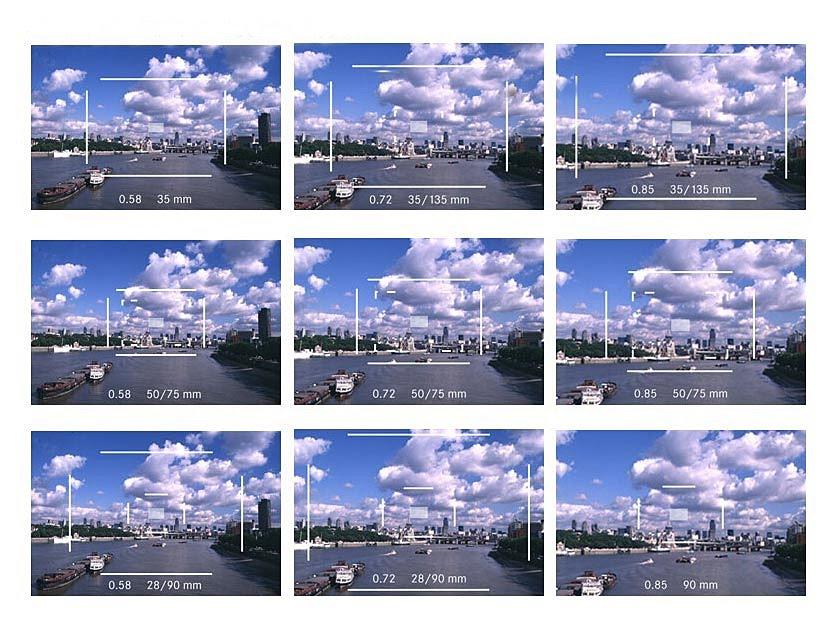 New Leica M Cameras
Here is a list of Leica M Cameras currently in production. New Leica M cameras come with a two-year warranty and Adobe Lightroom software trial download.
Please call us to check availability, as our stock changes frequently. (800) BUY-LEICA or (800) 289-5342.
Digital Leica M Cameras 
Leica M10-D   $7,995
Leica M10-P Black Chrome  $7,995
Leica M10-P Silver Chrome  $7,995
Leica M10 Black Chrome  $7,295
Leica M10 Silver Chrome  $7,295
Leica M (Typ 262)  $5,295
Leica M Monochrom (Typ 246)  $7,995
Leica M-P (Typ 240) Black Paint $6,495
Leica M-P (Typ 240) Silver Chrome $6,495
Leica M (Typ 240) Black Paint $5,995
Leica M (Typ 240) Silver Chrome $5,995
Film Leica M Cameras
Leica M-A (Typ 127) Black Chrome $4,695
Leica M-A (Typ 127) Silver Chrome $4,695
Leica MP Black Paint $4,795
Leica MP Silver Chrome $4,795
Grading
| | |
| --- | --- |
| Mint | Like new, no signs of use or wear |
| Near Mint | Only one or two insignificant signs of use |
| Ex++ | Excellent, only very slight marks from use |
| Ex+ | Better than average, used but not abused |
| Ex | Average condition, signs of normal use |
| Very Good | Well-used but working fine |