The Leica
M

System
Form and function together create the perfect tool - The Leica M camera. Hold an M camera to discover why there is nothing like a Leica…
New Wetzlar Leica Special Edition
Introducing a limited production of the Leica M10 Monochrom "Leitz Wetzlar" camera and matching 35 Summilux-M f1,4 ASPH lens! Made to honor the 150th anniversary of Ernst Leitz taking over management of the company and branding it with the Leitz name, these new M products are limited to 650 pieces worldwide.
The camera is identical to the M10 Monochrom with an added "Leitz Wetzlar" engraving on the top plate for that classic Leica look. The 35 Summilux-M lens (in stock now!)  has a "Leitz Wetzlar" engraving on the front with grey and white engravings, and a white index dot - to perfectly match the new "Leitz Wetzlar" Monochrom camera.
$6,195 / $8,295
The new Leica M10 Monochrom is here!
Announcing the long-awaited third generation of the Leica Monochrom. Based on the Leica M10-P camera, the new Leica M10 Monochrom brings a new level of resolution and performance to the world of photography.
With a newly developed 40-megapixel full-frame monochrome sensor that achieves new heights in sharpness, The Leica M10 Monochrom offers unparalleled detail and resolution. And with its lower native (base) ISO of 160 and a higher maximum ISO of 100,000, the new M10 Monochrom is better than ever before – even more capable than its predecessors in difficult lighting scenarios while maintaining its film-like grain and beautiful contrast and sharpness:
Newly developed 40-megapixel full-frame black and white sensor
ISO range of 160 - 100,000
Silent mechanical shutter
Touch-screen
Thin body design and ISO dial of M10-P camera
Leica FOTOS connectivity; first Monochrom to feature Wi-Fi
Monochromatic design aesthetic; white and gray engravings on the body, blacked-out shutter button and lens release button
$8,295
Used Leica M Cameras
All of our used Leica M cameras are in good working order and come with a 14-day return privilege and a 6-month warranty (unless otherwise stated). The grades are strictly cosmetic. Each camera is ready to shoot and has been Cleaned, Lubricated and Aligned as necessary.
All of our used Leica M digital cameras have been thoroughly inspected and tested and are guaranteed in good working order and ready to shoot.
Digital Leica M cameras
more digital Leica cameras are on the way in - let us know what you're looking for! Call us at 1-800-289-5342
Analogue (film) Leica M cameras
Leica M7 .72 Black, Nr. 278xxxx, complete in box, Ex++ $2,850
Leica M6 .72 Black Wetzlar, Nr. 170xxxx, Ex $2,350
Leica M2 Black Paint, Nr. 1031948, with modern, non-black paint back door, Ex $6,500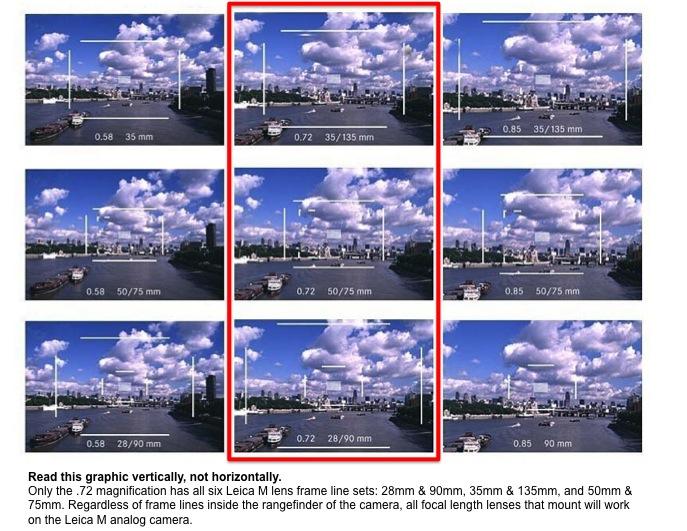 New Leica M Cameras
Here is a list of Leica M Cameras currently in production. New Leica M cameras come with a two-year warranty and Adobe Lightroom software trial download.
Please call us to check availability, as our stock changes frequently. (800) BUY-LEICA or (800) 289-5342.
Digital Leica M Cameras 
Leica M10 Monochrom "Leitz Wetzlar" Special Edition   $8,295
Leica M10 Monochrom   $8,295
Leica M-E (Typ 240)   $4,395
Leica M10-D   $8,795
Leica M10-P Black Chrome  $8,795
Leica M10-P Silver Chrome  $8,795
Leica M10 Black Chrome  $7,995
Leica M10 Silver Chrome  $7,995
Film Leica M Cameras
Leica M-A (Typ 127) Black Chrome $5,195
Leica M-A (Typ 127) Silver Chrome $5,195
Leica MP Black Paint $5,295
Leica MP Silver Chrome $5,295
Grading
| | |
| --- | --- |
| Mint | Like new, no signs of use or wear |
| Near Mint | Only one or two insignificant signs of use |
| Ex++ | Excellent, only very slight marks from use |
| Ex+ | Better than average, used but not abused |
| Ex | Average condition, signs of normal use |
| Very Good | Well-used but working fine |