Leica Binoculars & Sport Optics
Like their camera lenses, Leica binoculars and sport optics are second to none.
Ernst Leitz began making microscopes in the 1800s, and formed Leica (Leitz-Camera) in the 1900s. But did you know that they have been making binoculars also for nearly 100 years?
Continually refining their technologies, Leica offers the world's finest binoculars, laser rangefinders, rifle- and spotting-scopes – combining the famous Leica optics with precise mechanisms and unrivaled durability.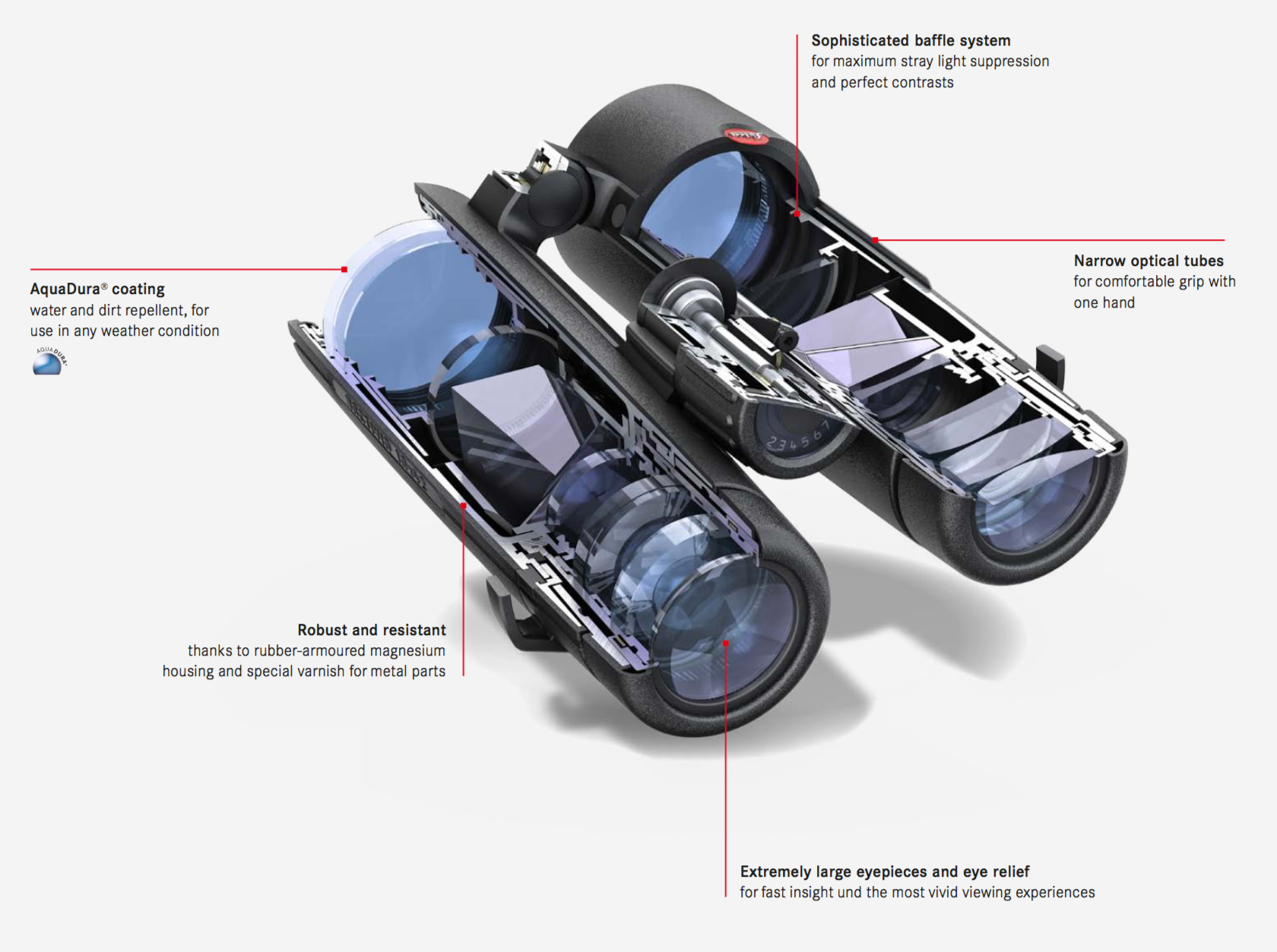 Leica makes a large catalog of Sport Optics. We stock an array of Leica binoculars and spotting scopes. If you don't see something here, please inquire.
All Leica Binoculars & Sport Optics come with a Lifetime Limited Warranty and a 3-Year "Passport" Warranty, and are field-ready. 
The first number of the Model refers to the power of magnification, and the second to the field of view. Bigger is not always better; consider what you'll use the binoculars for most often. Birding? Likely the 8x or the 10x32. Boating? Likely 42s. Give us a call – we are happy to help. (800) BUY-LEICA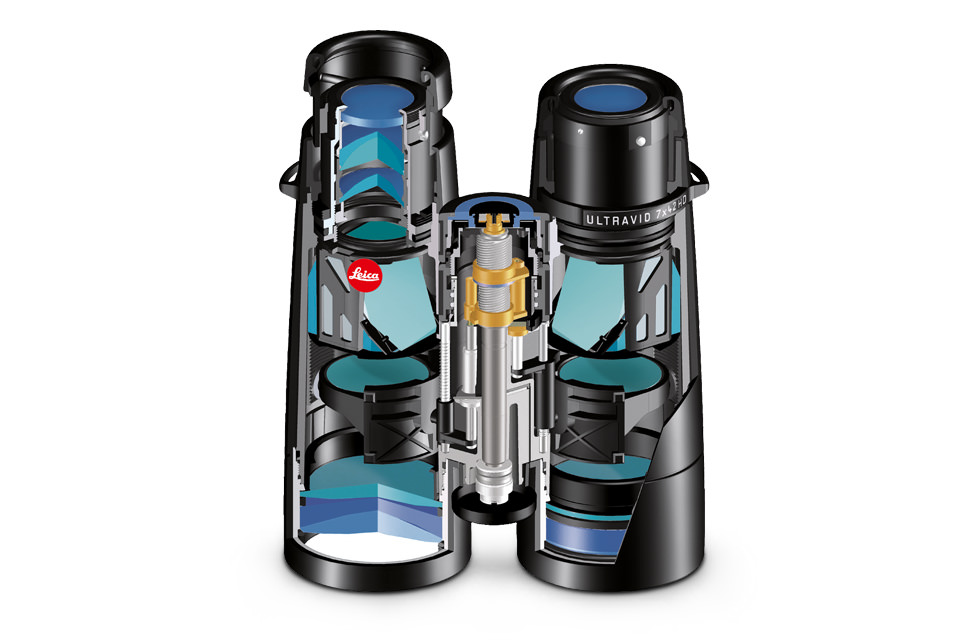 The LEICA ULTRAVID HD-PLUS
The Leica Ultravid HD-Plus binoculars with AquaDura® Coating are the pinnacle of optics. Developed by Leica, the coating gives crystal clear vision in any weather and protects the lenses from scratches and abrasion. The Ultravid HD-Plus focusing mechanism is unerringly smooth and, with only 1,25 turns, it ensures safe, fast and precise focusing for fatigue-free observation. The main weight of the binoculars lies in the middle of your palm. The patented twist-up eyecups with up to four click-stops (depending on the model) offer the best individual viewing comfort – for perfect handling.
8x32 Ultravid HD-Plus  $2,199
10x32 Ultravid HD-Plus  $2,199
7x42 Ultravid HD-Plus  $2,399
8x42 Ultravid HD-Plus  $2,399
10x42 Ultravid HD-Plus  $2,399
8x50 Ultravid HD-Plus  $2,699
10x50 Ultravid HD-Plus  $2,699
12x50 Ultravid HD-Plus  $2,699
The LEICA NOCTIVID
The Noctivid delivers an amazingly brilliant image and stunning depth of field – sharper and richer in contrast than any other binocular. The whole visible spectrum of light is transmitted through the binoculars almost without loss. The optical values of the Noctivid combine the highlights of the most proven and state-of-the-art technologies. Thanks to the Schott HT™ high transmission glass for the binocular prisms (also in the Ultravid HD-Plus optics), the Noctivid also features maximum transmission and astoundingly natural colors. With 19mm eye relief and generous eyepieces the Noctivid also guarantees an extremely fast and comfortable viewing experience. With extremely fast focusing at longer distances, you will never lose sight of your target and the non-slip rubber armoring guarantees a comfortable feel and excellent balance.
8x42 Noctivid  $2,999
10x42 Noctivid  $2,999
Please inquire – we are happy to tell you about all of the Leica Sport Optics and Binoculars
and help find the perfect one for you.
(800) BUY-LEICA