Artist Talks & Photo Walks
this Summer !
Whatcha doin' Saturdays? Let's shoot!
Tamarkin Camera is excited to announce our
2019 Summer Artist Talk & Photo Walk series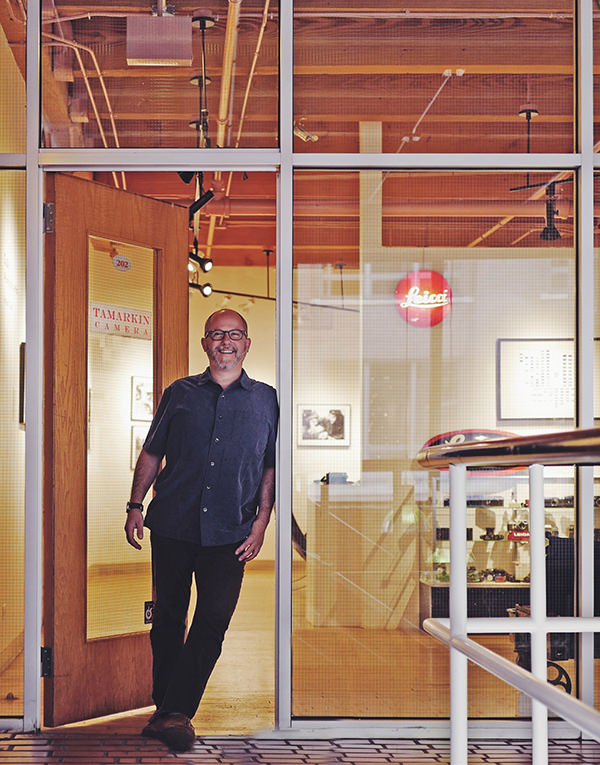 Saturday, May 4 - Arina Dähnick
Arina Dähnick talks about her work, on display in the Rangefinder Gallery. She lives and works in Berlin and grew up in a creative family, learning early on about fine art and photography. Her first professional photo exhibition was at school at the age of 17. In 1986, she made the decision not to live off of her art, but it was just a break. In 2014, she presented her portfolio on the LEICA blog, and since that time she has presented eight exhibitions and has been published in several newspapers, magazines, and on many online sites.
Saturday, May 25 - Carlo Heathcote
Local Leica photographer Carlo Heathcote  teaches our small groups about his technique, his style and his process.
He has lived in many countries and has studied at 11 different schools in Pakistan, Saudi Arabia, UK, Venezuela, and Brazil. His photographic journey began in 1982 when he purchased his first camera in New York City, and he continues to pursue his interest in photography. Recently Carlo documented the plight and hopes of the Afghan people after the fall of the Taliban regime. His Afghan images were later published and exhibited at the French Parliament, and the Afghan Embassy in Paris and Australia.
This is a wonderful opportunity to learn from - and shoot alongside of - a local pro.
Saturday, June 15 - Carlo Heathcote
Saturday, July 13 - Keith R. Sbiral
Local photographer Keith R. Sbiral talks about his photographic style and traveling the globe making pictures; Keith's current photography mixes components of documentary photography, street photography, low light photography, and travel photography. He states, "My goal is to create a genre of photography I call RedDotBlueDot Photography that combines key aspects of several well-known genres in order to connect people to each other and connect people to places. There are many photographs of beautiful places, perfect landscapes, and amazing exotic subjects. We have, however, entered an age where walls are more common than welcomes. The key to RedDotBlueDot Photography is capturing people, our environment, and the affect and effect of both in a way that connects us to everyday life and emphasizes the vast connectedness of our world."
Learn more about Red Dot Blue Dot at reddotbluedot.com, and more about Keith R. Sbiral at keithsbiral.com
Call or email now to reserve your seat – 312-642-2255
The Artist Talks begin promptly at 11 a.m. and is Free to all (we strongly recommend reservations)
The Photo Walk includes an informal box lunch here in the gallery, from 1:00 p.m. - 3:00 p.m. or so, and costs $50 per person (or $85 per couple).
You do not need to own a camera – you can use a Tamarkin Camera Leica camera if you wish... just let us know ahead of time.
During the walk we'll get the opportunity to have "face time" with accomplished and traveled photographers. Each Photo Walk is strictly limited to 12 participants so that we all have the chance to ask questions and get feedback.
Call 312-642-2255 for more information, or to sign up. Or, e-mail us at info@tamarkin.com