Tamarkin Camera is an authorized Leica Camera and Sport Optics dealer with a showroom and gallery in the River North Gallery district in downtown Chicago.
About Us
Buying your first Leica camera - or adding to your kit or collection - is a very exciting time. We share in that excitement and we want your Leica experience to be a shining moment in your photographic journey.
---
We pride ourselves on offering Quality, Service and Expertise.
QUALITY: We only sell the best - Leica. Period.
SERVICE: We recognize that service is paramount in our competitive world economy. We like to think that no one does it better. And, we assure you, that when we make a mistake, no one is more upset than we are. We have enjoyed a reputation of integrity that is unmatched anywhere – and we endeavor to continue to deserve that reputation.
EXPERTISE: We have used the Leica screw-mount cameras, M cameras, the Leica R system, and Leica digital cameras. We attempt to try everything, and have used virtually every piece of Leica gear brought to market since 1925. If there is a piece of gear that we don't understand or question, we are determined to make ourselves knowledgeable.
Call us to learn more - we are happy to talk Leica: 800-BUY-LEICA
---
Company founder Stan Tamarkin started collecting, buying, and selling Leica cameras in 1971. Since 1984 Leica has been our full-time focus. From 1995 to 2008 we also had a showroom in New York City, however we closed that location to be closer to our families. In 2012, we moved to Chicago after Stan retired and his eldest son, Dan, took over the family business.
213 W. Institute Place, Suite 403
Chicago, Illinois 60610
(800) BUY-LEICA
(800) 289-5342
(312) 642-2255
We are one of the largest Leica dealerships in the world for more than 50 years, and we are based in downtown Chicago since 2012. We are open to the public Monday-Friday 9 a.m. – 5 p.m., by appointment only.
Working By Appointment Only means that you get our full and undivided attention, and therefore the best service on the planet, in a luxurious environment surrounded by the opulence of the Leica Museum and the Rangefinder Gallery.
To best serve all our clientele, appointments are limited to 50 minutes.
In advance of your appointment, we'll need to know what you wish to see or experience or examine so that we can prepare for your visit. Also, if you are trading or selling that is likewise important information for us so that we can serve you efficiently.
Thank you for shopping at Tamarkin Camera – we look forward to serving you!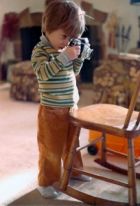 Meet Dan Tamarkin. Stan's eldest son, Dan has been a Leica enthusiast since before he can remember - fascinated by cameras ever since he was about 3 years old, Dad handed him a camera to play around with and he was bit by the bug...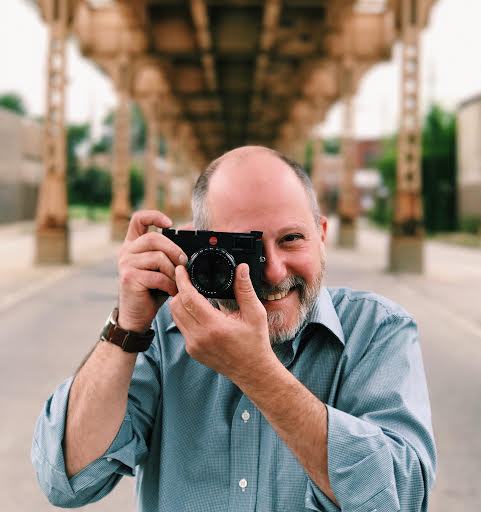 Nowadays, Dan shoots mainly with the Leica M Monochrom (CCD version) camera and an M6 TTL .58-magnification camera, usually with a 50mm or 35mm lens - or with any lens he can get his hands on. When he's not answering the phones at Tamarkin Camera, he is probably out shooting or planning the next big adventure…